One Day Three Experiences
It's Time to Start Your Adventures
THE FIRST AND ONLY EXCURSION IN IBIZA WITH 4×4 SAFARI, TREKKING AND BOAT IN A SINGLE DAY!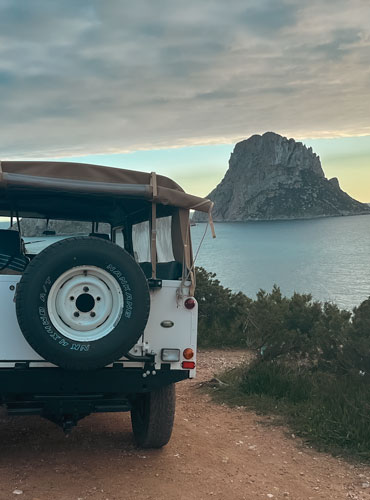 4x4 Safari Off-road
We'll start the adventure cape North, with a 4x4 Safari, letting the adrenalin rise free, riding the wildest paths, totally inaccessibles by any other vehicle, stopping on some spectaculars viewpoints over tremendous cliffs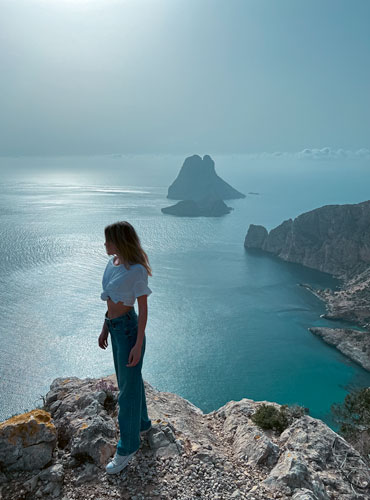 Trekking with Picnic!
Then we'll begin our walk, clearing our souls, enjoying an amusing excursion, surrounded by the open nature, reaching a precious and lonesome « cala »
There, we'll benefit from a good bath swimming in turquoise waters, and fill up our energies with a big variety of food, previously made by the best catering company in Ibiza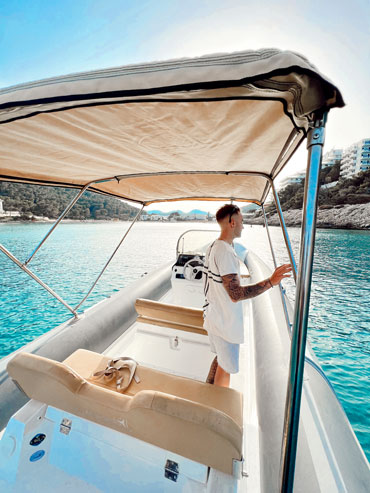 Boat Excursion
Then ready, our stomachs refilled, we'll directly take on board of our beautiful boat, to carry on with our adventure day, crisscrossing the crystallines waters of Ibiza,
Chilling on spots where to swim and practice snorkeling, and we guarantee that any picture you ever have seen before is unable to reflect the pure beauty you'll discover
"Into The Island" offer a ride where to find the authentic side of Ibiza...
THE FIRST AND ONLY EXCURSION IN IBIZA WITH 4×4 SAFARI, TREKKING AND BOAT IN A SINGLE DAY!
Pick-up at severals meeting points!         
The tour is a one day trip who include:
4×4 Safari Off-road

, visit to historical viewpoints

Trekking

with Picnic and bath

Boat

Excursion with snorkeling
Pick-up at severals meeting points: Playa d'en bossa, Ibiza town and Santa Gertrudis
Important: Don't forget to bring water! Sunscream, Hat, Sun glasses, Terry towel
TOUR INFORMATION
Departure:  9h30/10h
Level: Easy
Duration: 7/8 Hours
Price: 200€ per person VAT included
Included: Guide, Transport, Welcome drinks, Catering Picnic, Snorkeling equipment, Videos and photography H.D
Why do you
have to come
on Our Adventure?
Because is the First and Only excursion in Ibiza with 4×4 Safari, Trekking and Boat! in a single day!
Check the map to see the meeting-points localization!
In the reservation questionnaire you have to specify us which will be your pick-up point
If you have any doubts or questions about the Tour you can contact us!